How is infertility treated? (Services)
To select the treatment options for infertility, it mainly depends on the cause of infertility including age, how long you have been infertile, your personal preferences and your budget. Here are ART treatment options for infertility as follows;

Intrauterine insemination, IUI
In vitro fertilization, IVF
ICSI & IMSI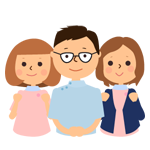 - ICSI & IMSI Intra-Cytoplasmic Sperm Injection (ICSI) is a technique to assist fertilization for men with a high level of defect sperms reducing the chance of penetrating into the egg and failing to fertilize, or for men with low sperm count problems, or for men with obstructive azoospermia problems (vas deferens blocked). ICSI is generally performed under a microscope using multiple micromanipulation devices screening a single quality sperm suitable for directly injection into an egg and then let the fertilization start. After fertilization we let the fertilized egg continue to grow into an embryo and then transfer it into the uterus.

Intra-Cytoplasmic Morphologically Selected Sperm Injection (IMSI) is a technique done under a use of micromanipulation devices with magnification x 6,600 to screen a single quality sperm with normal morphology and motility suitable for directly injection to an egg. This procedure fits for the couples with infertile men suffering from high level of sperm problem, as a result it increases a higher chance of pregnancy comparing to conventional ICSI."

- Gamete intrafallopian transfer, GIFT & Zygote intrafallopian transfer, ZIFT

GIFT is technically done under laparoscopy by collecting eggs from a woman's ovaries and placing them in one of the fallopian tubes, along with the man's sperm and allowing the fertilization to take place inside the woman's uterus itself. This procedure is mandatory requiring that the women must have at least one normal tube.

ZIFT is similar to GIFT but we will let an egg and sperm fertilize in the laboratory and develop into the zygote stage then transfer it into the women's fallopian tube using a laparoscope. Both of these procedures show lower to equal success rates against IVF, with the disadvantage of doing double laparoscopy. Presently these 2 procedures are obviously used less than IVF technique.